Planting Memories Appeal
https://www.facebook.com/notifications#!/PlantingMemories
Hiya guys, its been a while since we talked about the Planting memories garden so here goes. Building of the Planting memories garden at the Warberries Nursing Home has come such a long way and it looks nothing like the pictures I posted last year. Wall`s  have been knocked down, and Built up again, outside rooms have been dug and laid out and walkways cleared as well as trees taken down and some replanted in different areas. I will be up there in two weeks to meet with the owners and also take pics.
Thing is, now is the time we need all the seeds we can get our hands on and now is the time to sow them. So it doesn't matter if they are annual or perennial, or even Biennial, if you have any old seeds, no matter how old, (You will be surprised how long they last after the Best by Date) that are stuck in the back of a cupboard or in a shed, in a tin or envelope, we need them please. It doesn't matter if you have 1 packet or a hundred packets; even if they are all the same, please post them to the address below. Even if you have taken seeds from last year and dried them out near the boiler (*Top tip lol) and put them in a paper envelope they will do.
Please remember, I really don't want anybody going out buying any especially because apart from a little postage I don't want this to cost much as things are hard enough in these times. I will also ask, if you live in the Torbay area, if you have any cuttings of any plants what so ever , or you are having a spring clean of your garden and are thinking of throwing any plants out, please pot them up and take to the same address. The benefit the residents will get from this is immesurable and we are hoping to open more gardens like this every where, the address is
C/O Manager
Jo Spurle
Warberries Nursing Home
Lower Warberry road
Torquay
TQ1 1QS
Thank you all so much xxxxxxxxxxxxxx
"Planting Memories " campaign 2013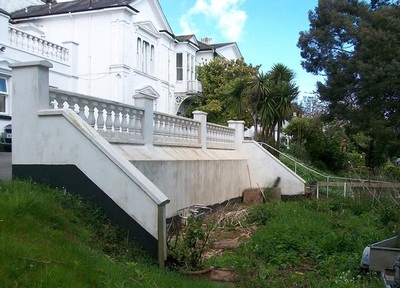 Well, what can i say !!! Care Homes Uk have just published this on their site showing everybody up and down the UK what can be achieved and how we can, together, make a huge difference to those with Dementia and also those who are touched by this awful disease. What a year this has BEEN!!!! And its still only JULY!!!!! Thank you so much Care Homes Uk and a big thank you to the Warberries Nursing Home, not forgetting the up and coming Widdecombe Care Home, Wellswood, Torquay, which will soon be hopefully the 2nd Planting Memories Garden within Torbay, of course not forgetting my great friend Lyn Richard`s who has done all the publicity work on this.
If anybody would like more information about this please conatct Norrms on norrms@gmail.com or the Planting Memories page on Facebook.
best wishes, Norrms and family xxxxxxxxx
Planting Memories Campaign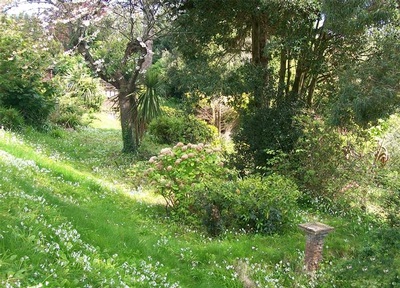 MY FRIENDS, I HAVE THE UPMOST HONOUR IN ANNOUNCING THE WARBERRIES NURSING HOME, TORQUAY AS THE FIRST EVER UK "PLANTING MEMORIES PROJECT!!! I HAVE JUST HAD A WONDERFUL MEETING WITH PEOPLE AS PASSIONATE AS MYSELF IN MAKING A DIFFERENCE. AS YOU CAN SEE BY THE PICS, THE SETTING IS BEAUTIFUL, THE HOUSE IS INCREDIBLE!! AND THIS IS SO EXCITING I CAN HARDLY SPEAK !! (UNUSUAL FOR ME I KNOW !!LOL) PLEASE TAKE A LOOK AT THE PICS, EARLY DAYS YET I KNOW BUT JUST YOU WAIT AND SEE. MY VISION IS TO HAVE ONE LIKE THIS IN EVERY UK TOWN, WATCH THIS SPACE !!!! PLEASE BELIEVE ME MY FRIENDS WHEN I SAY "DREAMS REALLY CAN COME TRUE " XXXXXXXXXXX
PLANTING MEMORIES is a campaign reaching out to all those interested in gardening to help raise public awareness of dementia and generate funds for charities involved with finding a cure and developing new treatments.
The idea for Planting Memories was seeded by Norman McNamara (aka Norrms) who was diagnosed with early onset dementia four years ago aged 50. Since then Norrms has been campaigning long and hard to improve things for all those who have been touched by this devastating disease.
Norrms describes here how everyone interested in gardening can get involved in the Planting Memories campaign:
"Anyone interested in gardening can 'plant memories' in aid of international Dementia Awareness Day 2012 (aka D.A.D) on Saturday September 15th. All you have to do is grow some garden plants of any kind over the summer and then sell them to your friends or local community on or before DAD. The profit you make can be donated online via http://www.justgiving.com/DementiaAwarenessDay2012
It doesn't matter if you take on the challenge as an individual, or club together with some friends or neighbours. You can sell your produce direct from your front door or take it to a fête or car boot sale. Plants are very easy to grow, you can start from seed or cheat by buying ready propagated seedlings from your local garden centre. Enjoy nurturing and watching them mature, and then pot them up ready to sell as established plants during the summer or on D.A.D day! Ideas for growing plant varieties can be found on my Planting Memories Facebook page www.facebook.com/PlantingMemories.
But there is more to this campaign than fundraising. I would like you all to try and involve (where possible) someone who has a diagnosis of dementia in the choice of plants and the growing process."
Norrms hopes that care homes, day centres and hospitals will also get involved in the Planting Memories campaign.
Longer term, Norrms would also like to pioneer for a Dementia Memory Garden to be established in every town. This will be part sensory garden planted with flowers and herbs and part allotment for growing fruit and vegetables. The garden will be easily accessible for people with dementia and their friends (including carers and family) to go and help out or just enjoy. During the summer friends of the Memory Garden will organise competitions and fun for all the community to take part in. The produce grown can be sold and all funds will go straight to the DAD charity of the year. Dementia Memory Gardens in Britain and the world will grow into a wonderful living legacy to all those who have created and enjoyed these flourishing pieces of land.
In 2012 the Planting Memories campaign will be supporting The Lewy Body Society. Lewy Body disease is the second most frequent cause of neurodegenerative dementia.*
*Statement by the Lewy Body Society – Charity Registration No. 1114579
We aim to support and inform carers, sufferers and the general public about this tragic disease. DLB is often misdiagnosed as other forms of dementia, which can lead to the condition of sufferers worsening.
Virtually unknown but not uncommon, Lewy Body disease is the second most frequent cause of neurodegenerative dementia. Accurate diagnosis is essential for successful treatment. The purpose of The Lewy Body Society is to raise awareness of this terrible disease amongst the public and the medical profession.
For more information about Lewy Body disease please visit http://lewybody.org/
For further information about the Planting Memories campaign on behalf of Dementia Awareness Day please contact Lyn Richards or Ian Mann @ Vermilion on 01428 608019
You can read more about Norman McNamara's story by clicking here
(Norrms is sitting next to the Prime Minister in the far right of the picture)
Release date: 27 April 2012
This is the link to our new page "Planting Memories" its been designed by my great friend Lyn Richards so people who want to join in with this years Dementia awareness day campaign Theme "Planting memories" can do, and raise much needed fun…ds for the lewy Body`s Society. Please visit us, "LIKE US" and tell us how you will help to "PLANT A MEMORY" for this years DAD day, love, Norrms and family xxxxxxxx